A Taste of History: Magnolias Among Us
This year's Taste of History honors three of Northeast Georgia's most remarkable ladies: Nell Wiegand, Rosemary Dodd, and Mary Hart Wilheit.
Individual tickets $75 (members $60), sponsorships available.
11:30 A.M.. at the First Baptist Church Banquet Hall
For information call 770-297-5900.
_________________________________________
Auction Items
As a fundraising event, the Northeast Georgia History Center will be holding an auction as a part of Magnolias Among Us. See below for more information on the auction items:
A Weekend at
The Chateau, Highlands, NC:
Spend a weekend (4 days and 3 nights) at The Chateau, a mountaintop getaway in Highlands, North Carolina. This luxurious accommodation features eight bedrooms, a private movie theater, and a view that cannot be matched! 8 LUXURIOUS BEDROOM SUITES!
THIS IS THE LAST TIME THE CHATEAU
WILL BE AVAILABLE IN 2017!
Get friends together to share this for a great get-away weekend.
You must visit the website for more information on this unbelievable home nestled in Highlands. Breathtaking views and recently remodeled just in time for your stay. www.highlandsncchateau.net
Vacation in Tuscany:
This is an offering for 7 nights of accommodations for 4 people in one of our properties in Manciano, Italy. There is no expiration date and the recipient may postpone travel until any year in the future. Manciano is located 1 1/2 hours north of Rome and is a small hill town in the southern edge of Tuscany.
For more information, please visit: www.tuscanresort.com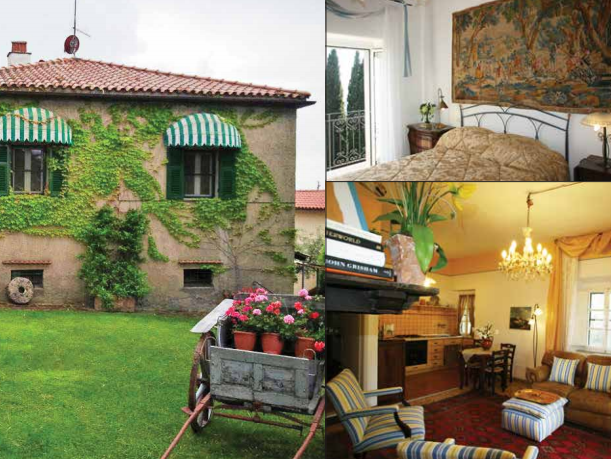 A Dinner with History

Our dinner takes place the first week of June 1774 in the Apollo Room of the Raleigh Tavern.
On May 26, 1774 Lord Dunmore dissolved the Virginia House of Burgesses in reaction for their calling for a day of fasting and prayer in support of the people of Boston, whose port has been closed as punishment for what is now called, but wasn't called then, the Boston Tea Party.
The only one of the Intolerable/Coercive Acts that is in effect on our date is the Boston Port Act news of further acts are in transit.
At various times throughout the evening you will be in the company of:
George and Martha Washington, Colonel of Virginia Militia/Member of House Burgesses and his wife
Dr. James Craik, friend and physician to Washington
Thomas Jefferson, Member of the House of Burgesses
Peyton Randolph, Speaker of the House of Burgesses
Jack Burgess, Bartender of the Raleigh Tavern
Thomas Wall, Actor with the American Company of Comedians
Clementina Rind, Publisher of the Virginia Gazette
Your 2 hour dinner will have the following themed components/activities:
Tavern Games
Current (1774) Politics
A treatise just written by Thomas Jefferson presented to the group
Dancing
Musical Performance
Fencing Demonstration
Artwork by Local Artists

"Magnolias Among Us" by Lydia Ferguson
This lovely piece was created by Lydia Ferguson in recognition of the three women being honored at the 2017 "Magnolias Among Us" Taste of History Luncheon. Framing donated by Purple House Gallery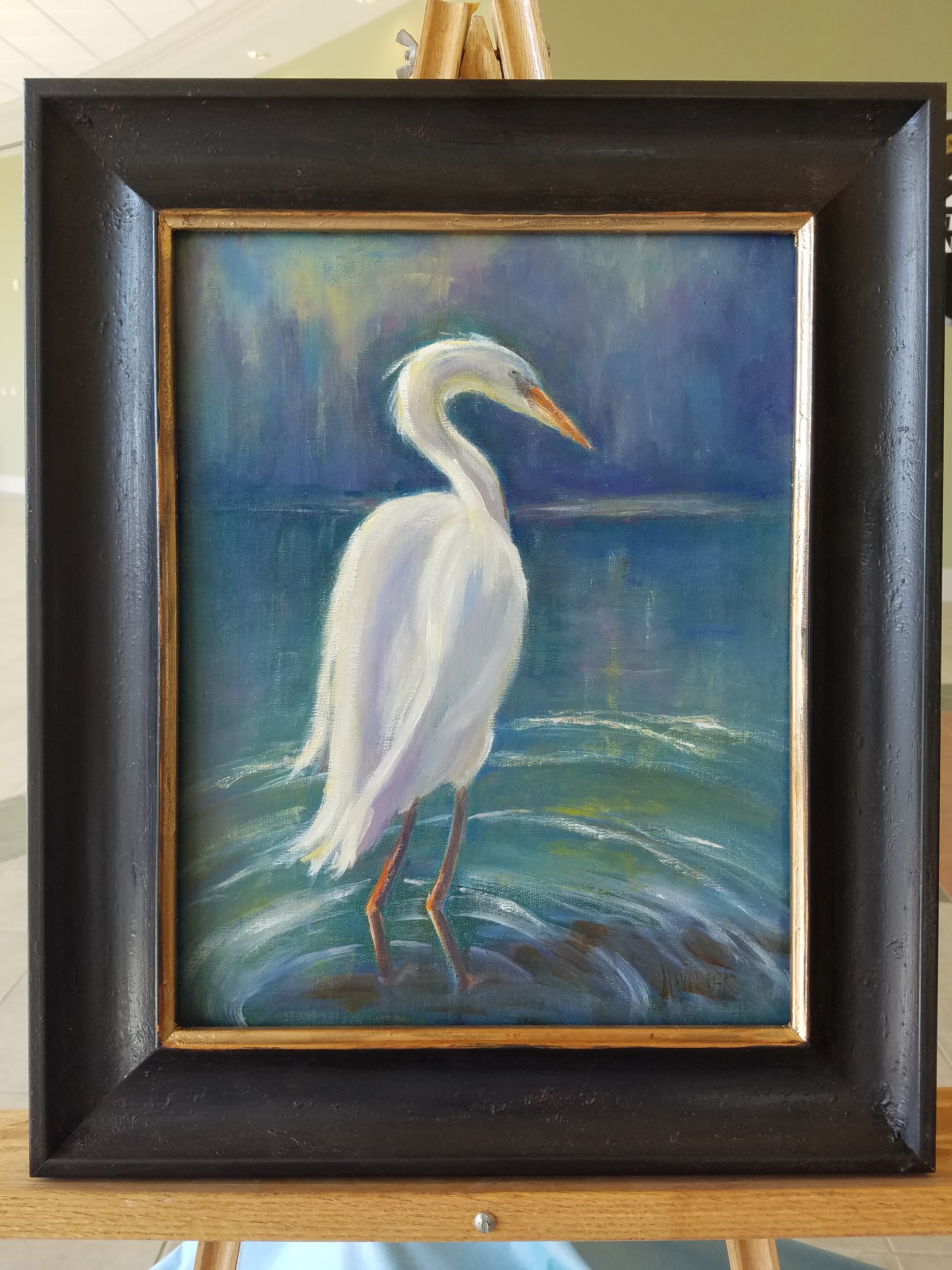 "Egret in the Marsh" by Ann Alexander
A reflection of the beautiful wildlife in Savannah. This painting is from a sketch and photo taken by the artist at the wildlife refuge in Savannah.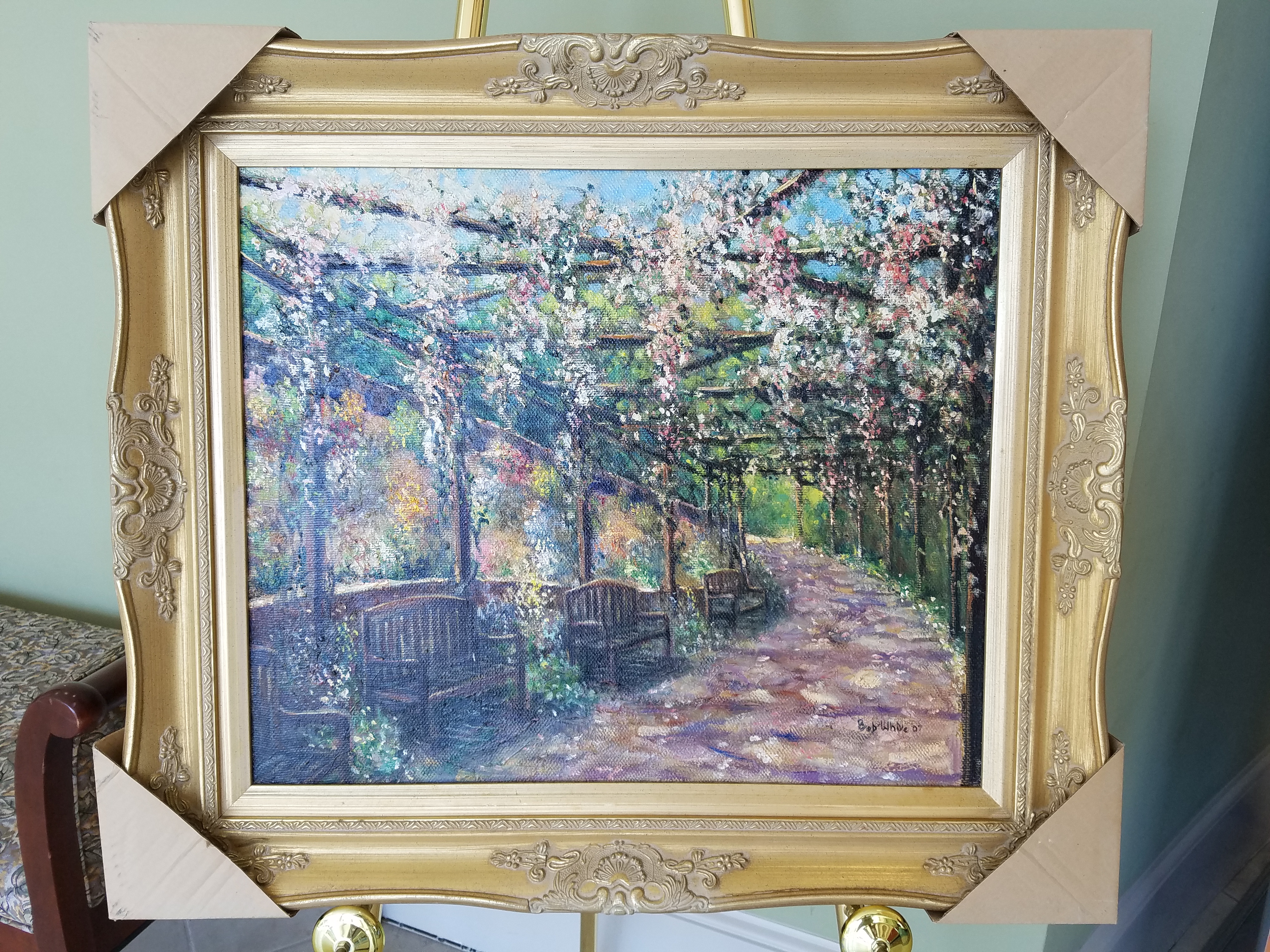 "Jim Gibbs' Rose Arbor" by Bob White
This painting has captured the beautiful serenity of the Rose Garden at Gibbs' Garden as it was in 2006 before it became the famous destination for lovers of flowers and nature. Gibbs Garden is located in Cherokee County.
"Step Dance" by Gregory Johnson
A giclee of boldly colored wildflowers donated in honor of Mary Hart Wilheit and Rosemary Dodd.